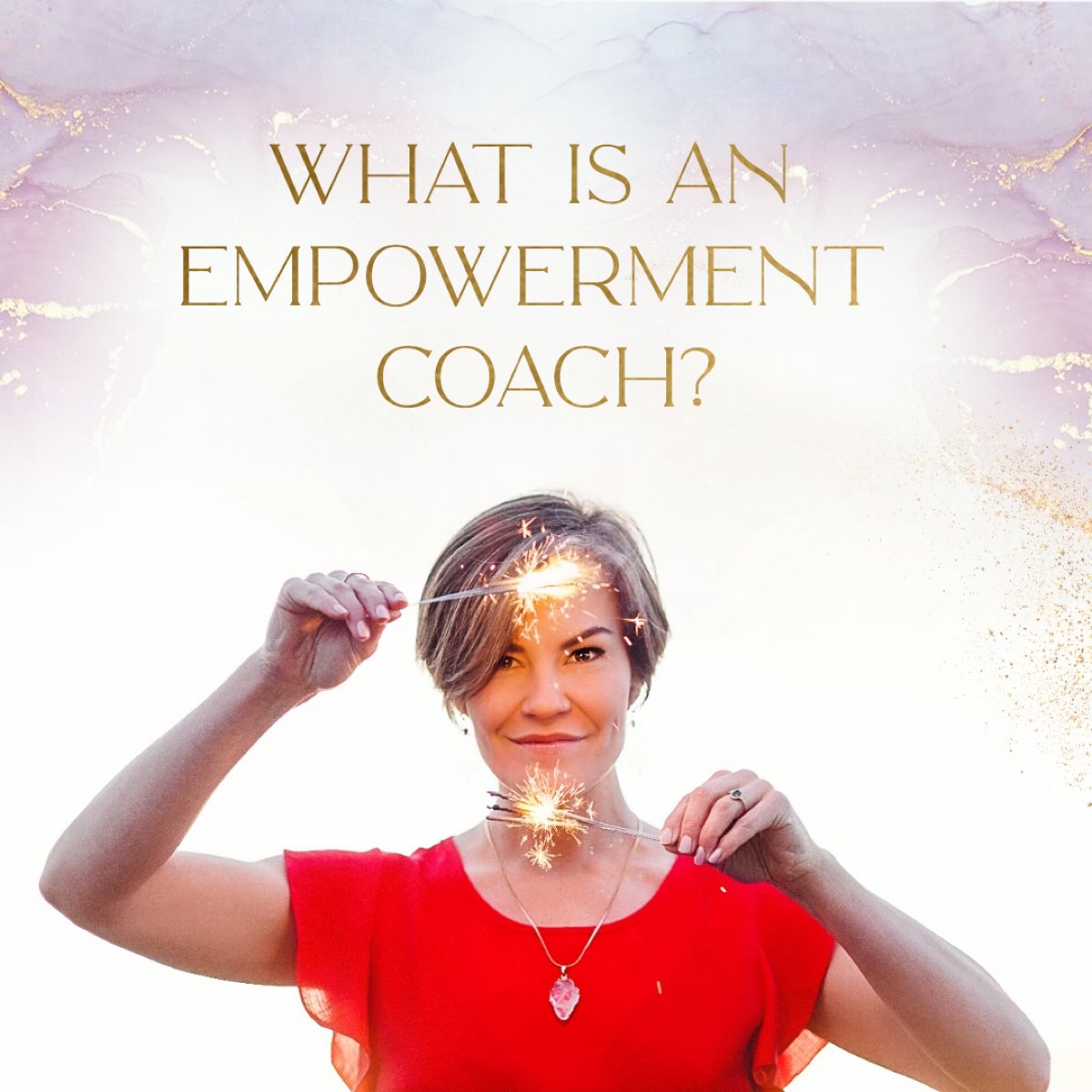 This entire week we've been exploring the role of coaches and empowerment.
If you missed any of the previous stories, I invite you to check them out here:
From Marketing Exec to Holistic Coach
Why the World Needs Skilled Coaches Now
Are You in the Perfect Position to Coach

We've tapped into the many pathways one may take to become a coach, be it leaving the corporate world for a more authentic purpose, coming from a curiosity about human behaviour perspective, simply feeling the inner pull towards coaching or being versed in many holistic modalities & desiring a foundational all-encompassing skill to bring it all together. 
But the question may remain in your heart…
what is an empowerment coach?
And to know the answer to that question, one must first understand just how important empowerment is. So, to begin this exploration, let's dive in with a good ole classic approach…ask Google! 
Empowerment | noun [ U ]
the process of gaining freedom and power to do what you want or to control what happens to you
Empowerment is something that we all have the ability to experience throughout our life. We are born into this body with purity, an open heart and an open mind. Over the years we begin to become conditioned to our surroundings. We absorb our parents' fear about money, we adopt our neighbours' anxiety with relationships, and we learn protection techniques to keep us from being bullied or outcast from our family/community. 
This is a natural part of the human experience. There is nothing wrong with it at all. 
And, it becomes quite the inconvenience later on in life. When you're seeking to live a life full of prosperity & possibility & joy, but you keep getting caught up in nasty self-defeating patterns and shame-filled belief systems, it can get a little hairy. 
This is where empowerment comes in. 
A human being already knows who they are and what they want/need to live fulfilled and evolve their soul. This is the primal & intuitive part of us. We all have it. It's innate within us. 
But, it's all this conditioning that trips you up along your way. Empowerment is a coming home to your innate power. The ability to free yourself of the limiting beliefs & hurtful patterns that cause you to live in fear and guilt and discontentment. 
When you are empowered, you are IN YOUR POWER 🔥 and not just an energy of "in control".
Empowerment is you truly in divine alignment with your Soul's Power.
Your co-creation power.
Your infinite intelligence power.
THAT kind of power 🔥
So, to be empowered is pretty damn great…and not just for the one empowered.
This individual now goes out and shares this empowerment energy with everyone they interact with! 
You know that sensation of feeling a bit low, then you hang out with someone for even just a few minutes, and suddenly you feel 1000 times better? Often this is because the other person is empowered and this energetic frequency organically calls you into a higher energetic state. #thankyouempowerment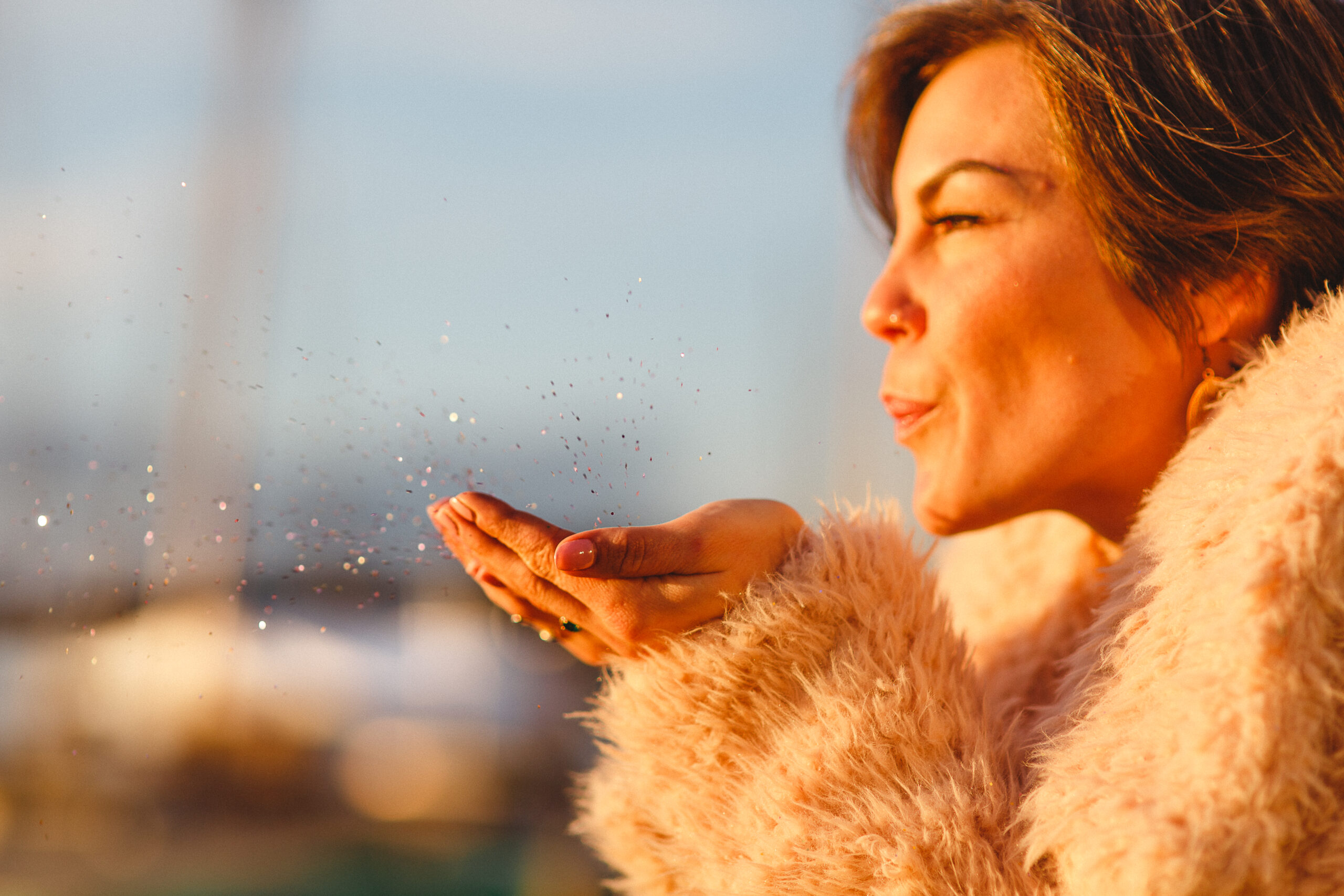 So, coming back to our original question…what is an empowerment coach?
I defined it best in one of the early modules of Empowerment Coaching Certification Course, so let's tune into that: 
"An Empowerment Coach is someone who helps their clients clearly see & shift their limiting beliefs and subconscious patterns and blocks. Through assisting their clients to reach their highest potential in all four tiers of empowerment; physical, emotional, mental & spiritual, their clients are able to feel more confident in who they are, achieve their goals both personal and professional, communicate more effectively, cultivate more ease and peace in their relationships, experience more joy and overall live a more fulfilling and inspiring life, which ultimately is; Soul Expansion."
Sounds pretty dreamy doesn't it? And almost too good to be true? I know, I used to think the same thing when I began my coaching career. But what I found through the years of experience and real-life testimonies, is that when a person becomes empowered, the ripple effects of that empowerment multiply like compounding interest. 
When a coach is able to assist a client to work at the core root of their challenge, it begins to amplify positive outcomes in all areas of their life! 
Let's look a bit further at the role an Empowerment Coach plays:
"An Empowerment Coach is trained to hold sacred space for their clients through connection and integrity to actualize their own inner empowerment, confidence and growth, with ease. They know how to ask the right questions, communicate effectively and help their clients get to the heart of their needs, wants, desires and subconscious blocks. 

Empowerment Coaches assist their clients with accountability and building trust in Self and others through an ongoing commitment and partnership between client and coach. While results may vary for each client based on their commitment level, the partnership is always delivered with the highest standard of personal and professional integrity of the Empowerment Coach. 

An Empowerment Coach may feel like a supportive friend and trusted mentor all rolled into one. Their commitment to positive encouragement and non-judgemental listening helps their clients to become more fulfilled and empowered every day."
One of the key components I find missing in the average holistic side-gig healer's offerings is the lack of ongoing commitment between practitioner and client. This is the equivalent of extending the client's empowerment journey over years and decades, when it could be amplified to just a year or months. 
Most healing practitioners are too afraid to step into a longer term commitment with their client (or to even ask them if they're interested in one) due to a lack of confidence in their skill and worthiness in their role. 
These are foundational aspects an Empowerment Coach must overcome in order to be of the greatest service possible to their clients. 
(in short, we need to work through out sh*t in order to show up & be of service to others)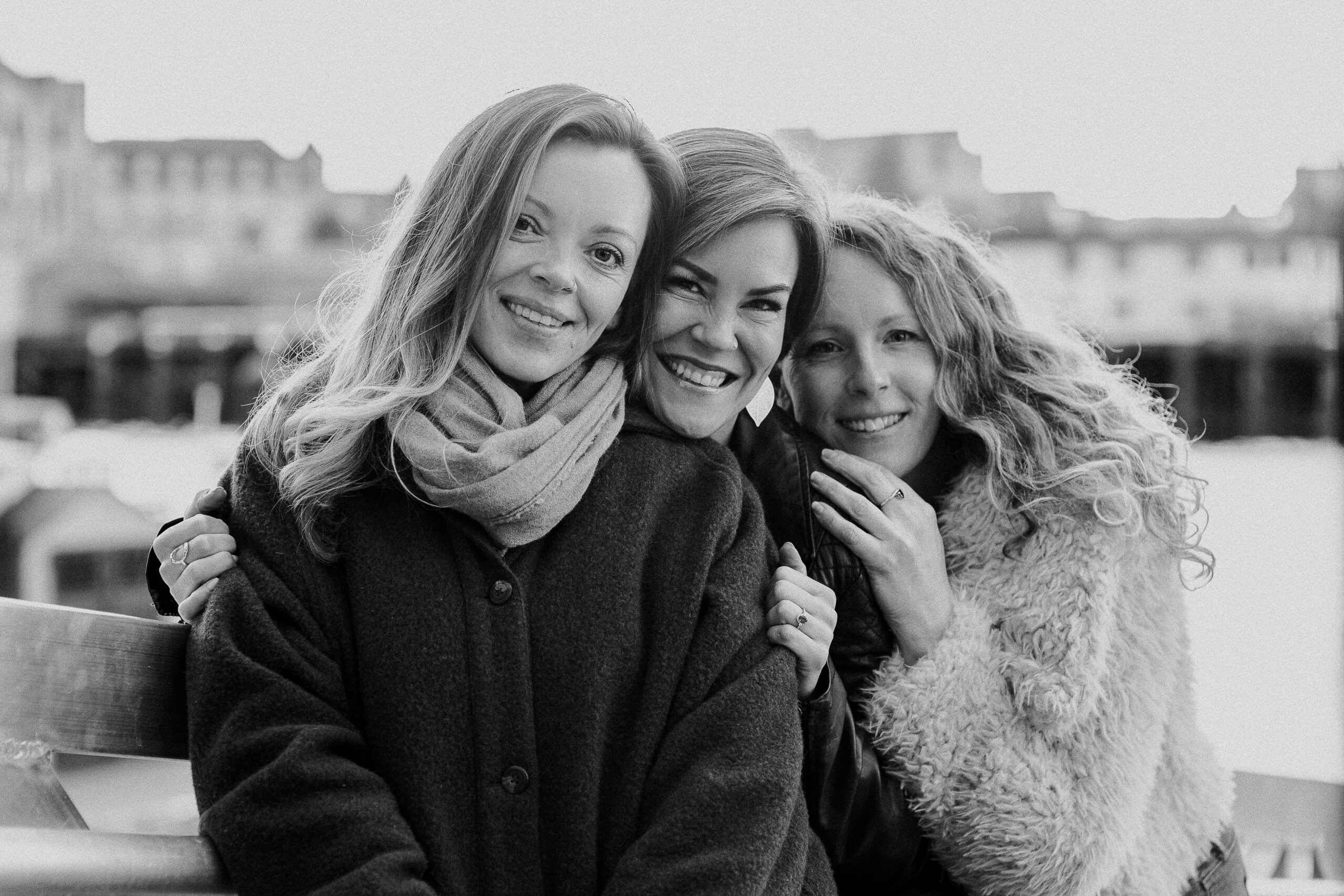 Take Teri for example; she came into the Empowerment Coaching certification feeling a lack of trust in herself. But after the brief & intensive 5 months, she now integrates and embodies her unique wisdom as a coach and mentor. Yay Teri!!
"Before taking the ECC program I did not trust in myself to be a Coach and was constantly questioning my ability and knowledge. The training provided by Deanna, along with the support given by the team of coaches, and the structure of the program itself, not only shifted ALL of this but also enabled me to Integrate and Embody my wisdom and knowledge and confidently step into the leadership role of an empowerment coach and spiritual mentor. I now use the foundations, tools, and techniques that I learned through the ECC program daily in my Own life and with my clients."

– Teri McCarron, Certified Empowerment Coach, Numerologist & ECC Alumni 
As an empowerment coach you are free to serve and support your clients in any area of passion that you desire. 
Maybe you feel inspired to empower others in their body image, helping human beings to love and admire these beautiful bodies we've been gifted for our time on earth. Assisting in the de-conditioning that a flat stomach equates to higher value and helping your clients feel free from body dysmorphia.
Perhaps your vision is to empower couples to experience conscious relationships and utilize their connection for deeper soul expansion rather than get caught up in the matrix. 
Maybe you dream of empowering new mamas to ensure our next generation grows up knowing how valuable they are, but without expressing it as attributes of spoiled and lazy. The truth is, empowered mamas have the energy and ability to nurture their babies from a place of wholeness, rather than from depleted necessity. This subtle but potent shift cultivates a whole new generation of conscious leaders! 
For you it might be about transforming the patriarchal system of business and you desire to deeply empower women to cultivate financial freedom from a place of wholeness and infinite abundance. Just think about how many families you may assist in finding collective empowerment together!
Maybe you, in the role of Empowerment Coach, will choose to empower your local community members to make powerful choices that affect others; where they spend their money, who they share their time with, how often & how they uplift others. In a few short years you may be walking around in a completely transformed town of empowered individuals making conscious decisions!!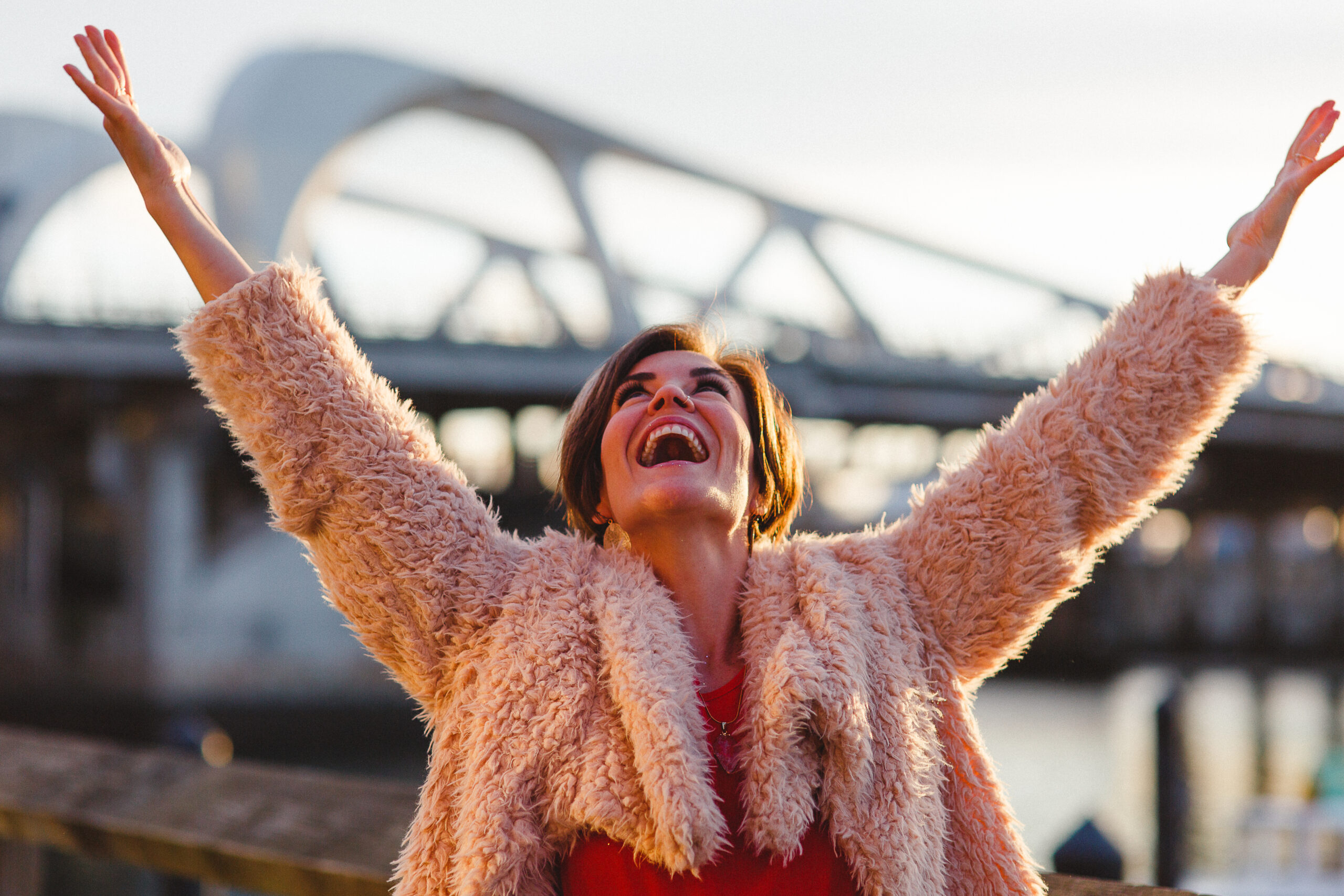 Whatever your deep passionate desire is, the essential first step is to become skilled in the art of Empowerment Coaching.
And lucky for you, the doors to my Empowerment Coaching Certification Course are now open! 
In the words of Lyndi Shaw, one of the most recent alumni graduates;
"Before joining ECC, I knew; I can't be where I am in a year from now. I want to continue to serve and hold space for others, but in more vulnerable and empowering ways than I currently know how to activate. I am now on a mission to help other women feel more inspired, empowered and confident to chase their wildest dreams. Taking ECC was the missing link to helping me take some powerful growth steps in my life!" – Lyndi Shaw, Certified Empowerment Coach, EFT Practitioner & ECC Alumni
Your soul-centered business is the portal for your healing, growth, and soul expansion.
And the healing, growth, and soul expansion of your clients.
It is a vehicle to create your wildest impact and leave your mark on the world.
It is one of the ways you can use the gifts you have and the power you have for extraordinary transformation for yourself and others.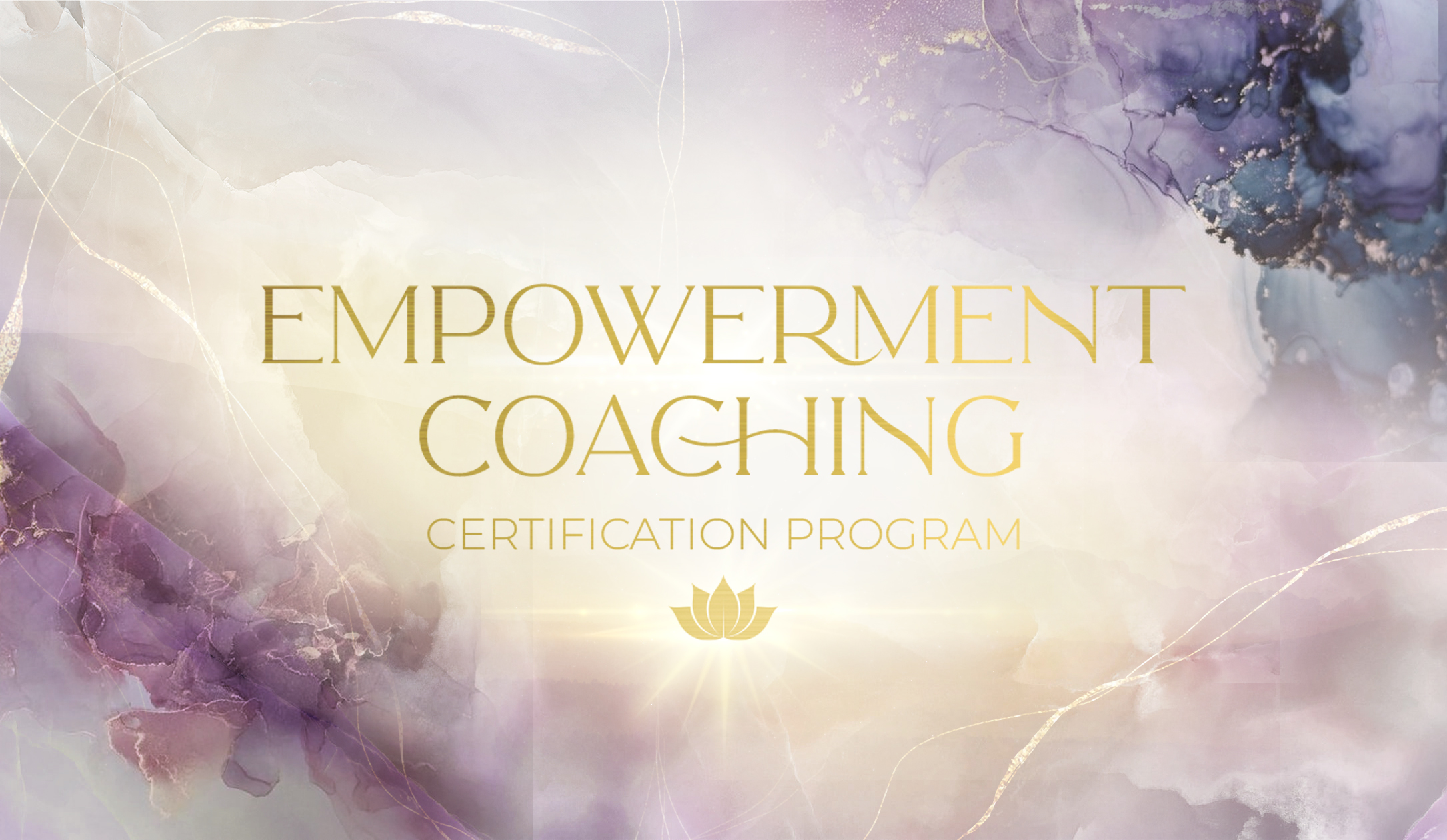 If you feel the nudge from deep within you that you're ready to take this next step & become an Empowerment Coach, I wholeheartedly invite you to explore the Empowerment Coaching Certification and schedule a complimentary Aligned Leader Call with me here.
In this call we will explore why you desire this role and how it will fit into your life moving forward. You'll have the chance to ask any and all questions about this course and you'll be given the space to allow your inner guidance to decide if now is the right time for you. Go ahead & schedule us a date here.
Loved this post? It would be an absolute honour if you'd share it with your friends! 
Left pondering a few thoughts? Fabulous, comment them below!
— — —
Frequently Asked Questions about ECC:
Q ~ When does Empowerment Coaching Certification begin?
A ~ On my 35th Birthday; May 1st, 2022! It runs for 5 months, which means you'll be fully certified & ready to take on new coaching clients by September 2022! Our first week begins with a Welcome Ceremony to get to know your commUNiTY and a special bonus experience; a Quantum Energy Forecast with Quantum Numerologist & Wealth Activator; Cindy Van Arnam!!
Q ~ How much work/time will this course require:
A ~ You'll receive a new module the first 3 weeks of each month, and the final week will be dedicated to integration, embodiment & catch up on any missed materials (aka – no new material & lots of time to breathe). Every month we'll gather as a group to discuss coaching concepts, explore empowerment techniques, move through personal blocks that are arising and relax into our sisterhood knowing we are never, ever alone! You can expect to dedicate about 2-3 hours per week. 
Q ~ I am feeling undecided and want to ask more questions, but don't want to be pressured into a sale? How do I do that?
A ~ I hear you sister, no one wants to feel pressured or bullied into saying yes to something they're not ready for. I promise you that when you booked an Aligned Leader call with me, I will do my absolute best to assist you in finding clarity on your decision ~ whether that is a HELL YES, or a HELL NO! I know that if this is the right course for you, and you're Soul is ready for this experience, you'll find that answer within you organically! So, if you're feeling curious, booked your Aligned Leader Call here
>> Click here to read more about the Empowerment Coaching Certification Course