This is the story of how I found my way into the coaching world and the role that I see empowerment coaches playing for our collective community in the coming years
From Marketing Exec to Holistic Coach
From 2006 – 2009 I dedicated my entire life to becoming a high-power marketing executive in the world of big business. During these years I was living in Prince George, BC, obtaining my BComm in Marketing from UNBC. I participated in all the business conferences & competitions (any other JDC-ers out there) and spent weekends cramming for exams…at least when there wasn't a good party going on.
I even got a part-time job working at a women's clothing store that sold power suits so I could build my wardrobe at 50% off! I envisioned myself as a top marketing exec at companies like Telus, Global, Coca-Cola or maybe even one of the big accounting firms! Could you imagine that, me, a power exec in one of the big five accounting firms?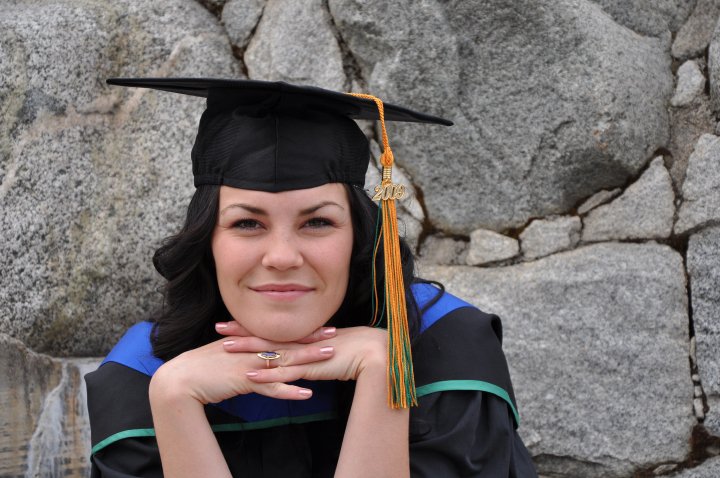 However, after graduation, my first marketing job was working for the Prince George Chamber of Commerce…a non-profit organization that supported local businesses to grow organically and ethically. I managed our business membership and my #1 priority was that all businesses felt seen, acknowledged and heard in our chamber. 
This was my first taste of real connection through business.

And I loved it!
I learned that business didn't have to be only profit focused. I came across so many authentic and genuine business owners who truly cared about their customers and their impact. (I came across the not-so-genuine ones too…but they're not worth sharing…)
Next I worked at the WestShore Chamber of Commerce on Vancouver Island (based in Langford just outside of Victoria). Here I learned the art of event management and deepened my skill and love of creating deep meaningful connections with business owners who were genuine and kind. We spoke about organic marketing techniques, grass-roots membership growth, referral-based sales and corporate culture. I loved the conversations…but there was something missing. While I knew my work was having a positive impact on these businesses…I wasn't fulfilled by the impact these businesses were having on others. 
I had this recurring guidance from within that there was more I was meant to do with my life, a way that I could have a greater impact…but I could not figure out what it was.
So…what does every early 20 year old do when their career goals aren't fulfilling? They quit and move to New Zealand (obviously).
If you've read my book, Feminine Warrior, then you know what happened there…after many months of fun traveling, I got home-sick, depressed, my body broke down, I lost so much weight and I became desperate to heal. 
Back in Canada in 2012 is when I truly learned the essence of holistic & integrative health ~ wow!
"So you mean, I can change the way my body feels by changing the thoughts I think all day long?"
"So by caring about myself and letting my body heal, I'm actually becoming more capable of helping others?"
This is when I hired my first life coach.
I loved and hated this experience.
She took me on as a pro bono client…I was so broke! She had me do all these worksheets and really called me on my sh*t.
>> I didn't like it…but I needed it.
I could feel how important this work was for me to do, and I knew I would never do it on my own. 
I became enthralled with the idea of coaching.
I wanted to become certified and coach others so badly. I knew I could do it, and I knew I'd be good at it…my hang up? Who on earth would ire a 20-something life coach who's barely lived any life?
Remember – at this time coaching was not nearly as popular as it is now. It was a very niche market still and nowhere near as well-known.
I eventually convinced myself that becoming a Health Coach was far less intimidating… I was already a personal trainer, so coaching people on their relationship with food and body was a natural next step. I became certified through the Institute of Integrative Nutrition and started my coaching company; Vitality Pure.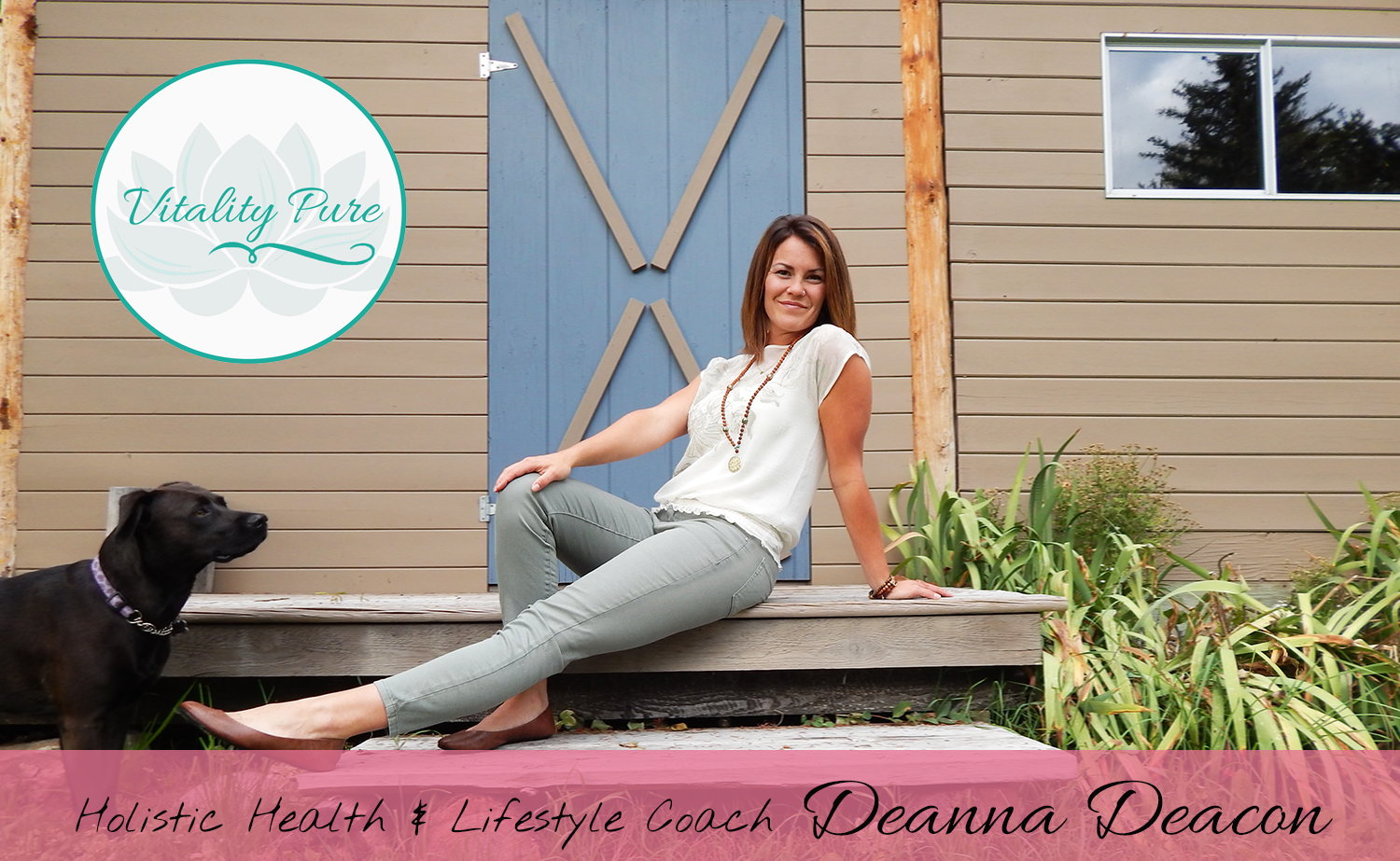 Fast forward through the many years of health coaching, I came to realize we weren't talking about food anymore. Clients desired depth, they wanted deep inner work and soul healing. Clients started coming to me for empowerment, to feel confident in themselves, to access their intuition, to reactivate their Divine Feminine and learn about Soul and to live their best damn life NOW! 
Thus, Vitality Pure turned into Deanna Deacon Coaching in 2017 where the focus became intuitive life coaching and all things empowerment.
After 4.5 years of empowering women to trust their intuition and speak their truth, I became enthralled with the blending of my learnings from my 20's and my 30's … empower the women who empower the women. 
I learned that if I could mentor, coach and intuitively guide a woman who was already in a leadership role (teacher, manager, business owner) that the ripple effects of our work together would expand out tenfold. 
Empowered Women, empower women. 
I began hosting local & international retreats for women to embody their Divine Feminine essence, travelling to facilitate workshops around British Columbia, Canada, speaking at conferences & hosting intuitive dance journeys and even hosted my own Empowered Woman Conference in 2019. That was one magical weekend with 100+ women gathered for the sole purpose of personal empowerment and soul connection ~ wow!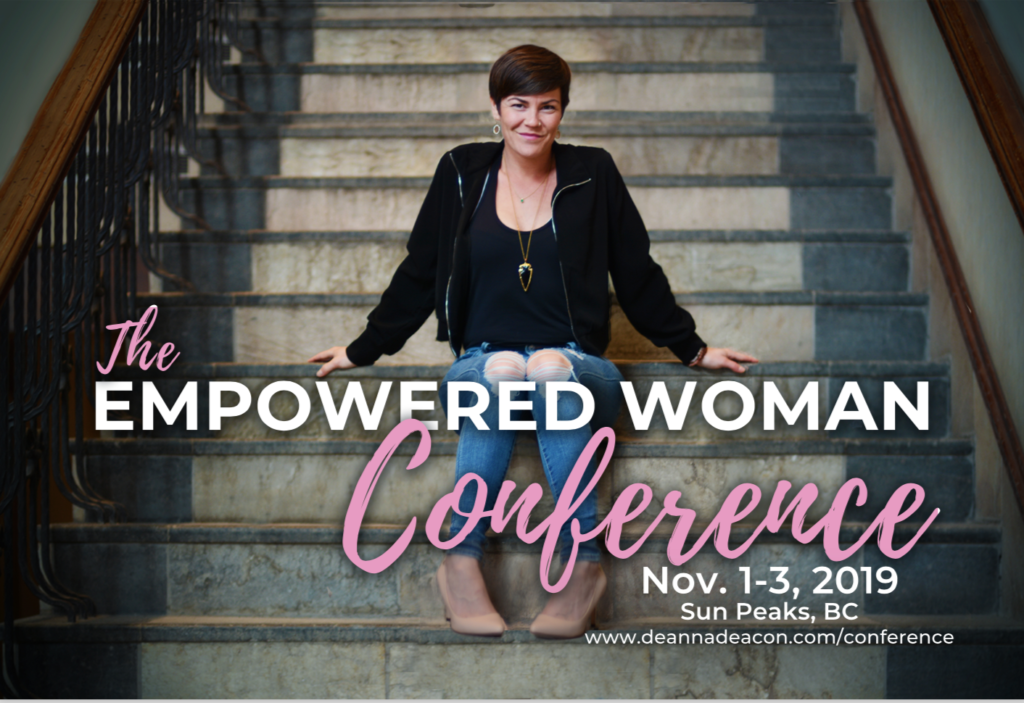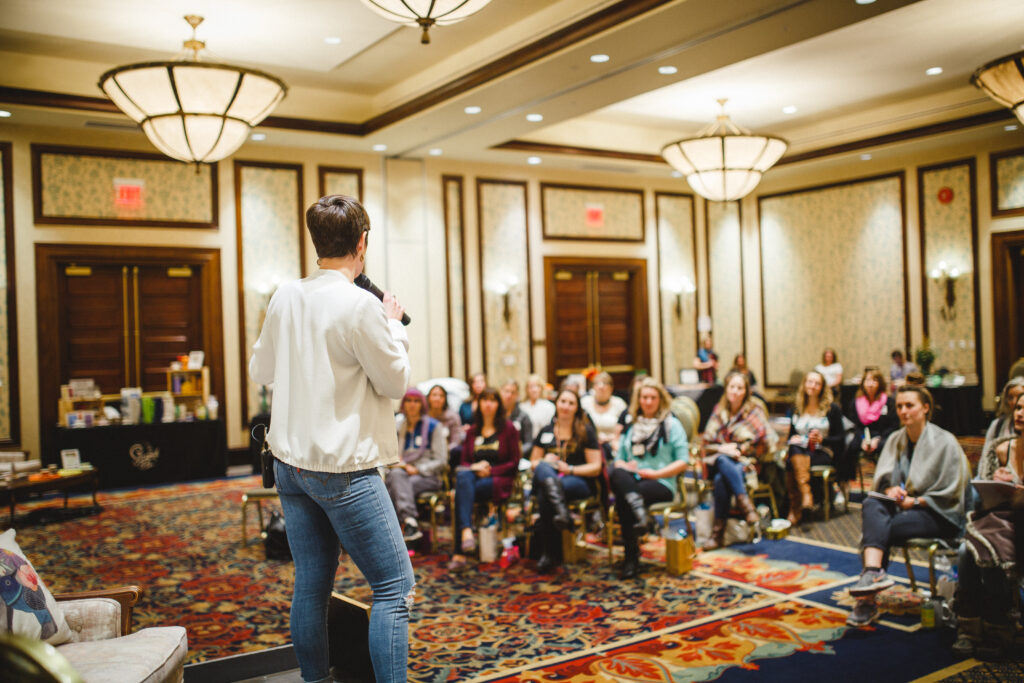 And in 2021, Deanna Deacon Coaching turned made the transition to become Embodied Leadership Academy Ltd. This new venture is the gentle shift into offering more courses, events, certifications, and group coaching for the authentic & genuine holistic entrepreneurs of today.
We've hired amazing & skilled coaches to coach within our programs and brought in countless guest experts to teach on all concepts from quantum energy forecasts to speaking from your soul to navigating holistic sales. And in 2021 we had the privilege of witnessing two powerful groups of women graduate from both Intuitive Influencers and the Empowerment Coaching Certification Course.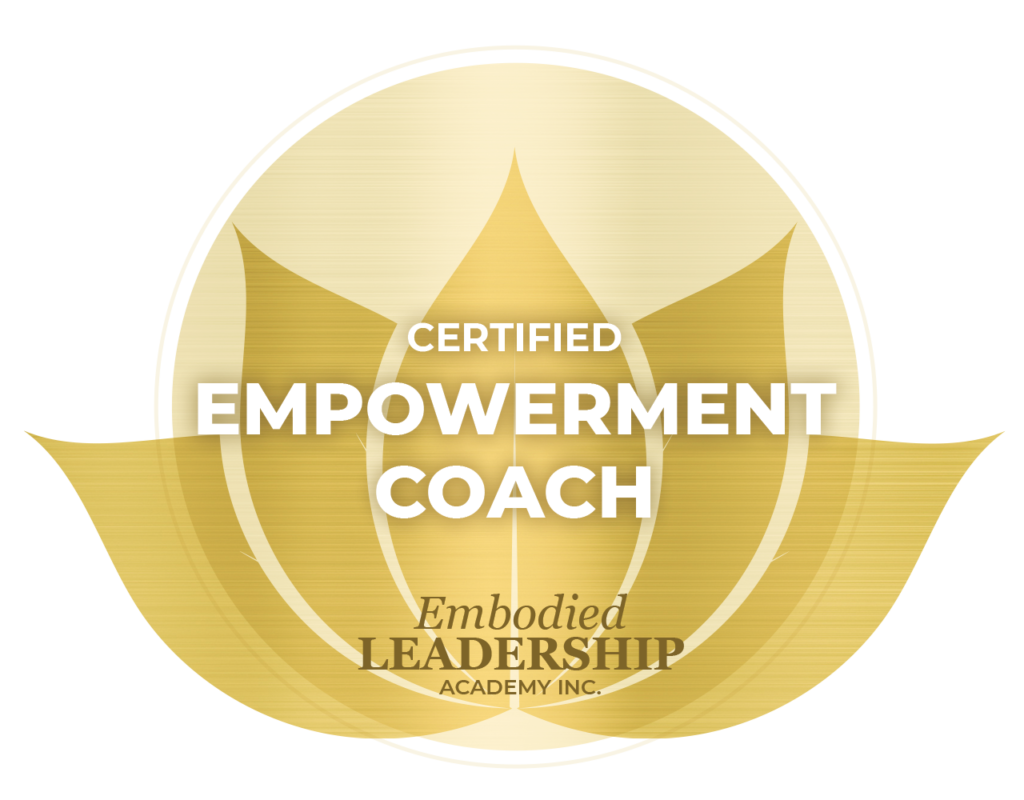 And now, as we venture into the shaking ground of 2022, two years into a global pandemic…the necessity of skilled, authentic and genuine coaches who understand both holistic coaching & organic business is astronomical! (more on that in my next blog post)
Business is not just about making a sale.
And coaching is not just about making a plan. 
They both require immense dedication, understanding, compassion, curiosity, flexibility and presence. 
They require deep embodied leadership. Mind, body, and soul.
Tune into my next blog post released on the evening of Sunday, April 3rd for a deeper look into why authentic & compassionate coaches are on the rise!
If you have been playing with the possibility of becoming a coach or seeking organic business growth for your holistic offerings, I would love to share some space with you & help you gain clarity on what your best next step is as a leader (or soon-to-be leader) in the holistic world. 
Join me in a 45 minute deep dive to create your growth pathway as an Aligned Leader by scheduling a date

right here

.
Found this story fascinating? It would mean the world to me if you would share it on your social media channel!
Just take a screen shot, copy & paste the url & be sure to tag me: @deannadeaconcoaching
Don't forget to leave a comment below ~ what in your own career & spiritual journey is similar to mine?